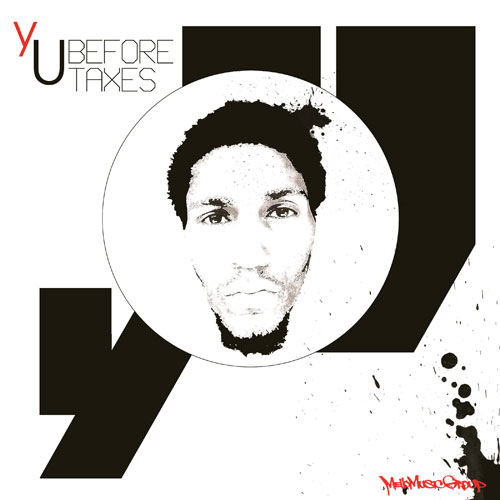 The Songs:

After the success of his solo album, Before Taxes, yU of Diamond District is proud to release two instrumentals from the album for consumption, "Almost Time" and "Lunchin'." Following the trend of many artists, yU wanted to give aspiring rappers the chance to spit rhymes over a couple of mastered tracks. "Almost Time" serves as a standard for rappers with a straight drumbeat, swelling horns, repeating guitar vamp, and spoken ad-libs inserted to push the song forward. "Lunchin'" requires a more interpretive verse with its spoken introduction, popping drums, electronic sounds, and synthesizer induced vamp. The Before Taxes album is available in vinyl through Fat Beats, with a bonus track from fellow Diamond District member, Oddisee, and a digital copy of Before Taxes Instrumentals is available for purchase on iTunes.

Don't forget to get your copies today via Mello Music Group.

"Almost Time" Instrumental: http://media.audibletreats.com/yU-Almost_Time-Inst.mp3

"Lunchin'" Instrumental:http://media.audibletreats.com/yU-Lunchin-Inst.mp3

On a recent trip to New York, yU sat down with Ignantwitted.com. Check out the interview here: http://www.youtube.com/watch?v=xa2zWR_puJI

Please post buy links:
http://itunes.apple.com/us/album/before-taxes/id363912874


The Background:

Stemming off the success of Diamond District's In The Ruff, emcee yU has branched out with his solo album, Before Taxes. Embodying the musical influences surrounding him, yU brings listeners tastes of the district, Maryland, and Virginia with his own classic brand of hip-hop. Showcasing his depth of talent and skill, yU expands on Diamond District's love of boom-bap and the golden era with this forthcoming release. Before Taxes is available digitally via Mello Music Group.

yU is available for in-person and phone interviews. Web editors contact Dan for interview requests. Print editors contact Michelle.