MP3: yU - "Native"

04.07.2010
yU, Of Diamond District, Releases Solo Album's First Official Leak, "Native"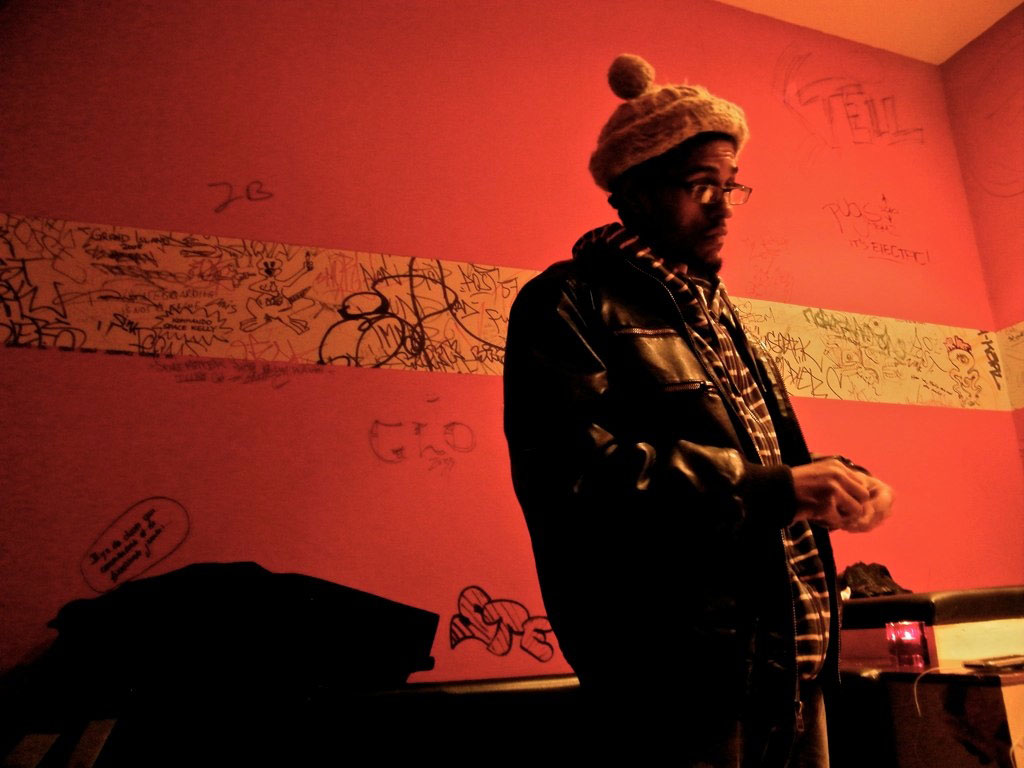 The Song:



Amidst the escalating anticipation for his forthcoming album, emcee and one third of critically acclaimed Diamond District, yU, is proud to release the first official leak off his album, Before Taxes, entitled "Native". While setting the stage with lighthearted sampling from the comedic likeness of Dave Chappelle and sound clips from Glenn Beck, the track gradually transforms into the direct antithesis of its original vibe as it progresses. yU dives head first into some hard-hitting themes with a boom-bap feel as the bass pounds, the guitar lays down ghostly lead runs, and the drums creep along with a dragging, bass heavy groove. Lyrics such as, "I sing a song of truth, courage, and respect / Jumping out there like Geronimo, we stand up for that / And our plan of attack is straight Cherokee strategy / You can kill me, but you cannot kill my legacy," act to demonstrate yU's immense pride in his own Native American roots and his devotion to his ancestors. Collaborating with his partner Slimkat78, yU utilizes his experimental sound to get the song's message across. "The track is giving props to where it began, and hopefully it will make people think about where they're coming from," he says, clarifying the song's purpose. yU's solo project, Before Taxes, drops April 13, 2010 via Mello Music Group.

Listen To "Native", yU's First Official Single, Here: http://media.audibletreats.com/yU-Native.mp3

The Background:

Stemming off the success of Diamond District's In The Ruff, emcee yU has branched out with his solo album, Before Taxes. Embodying the musical influences surrounding him, yU brings listeners tastes of the district, Maryland, and Virginia with his own classic brand of hip-hop. Showcasing his depth of talent and skill, yU expands on Diamond District's love of boom-bap and the golden era with this forthcoming release. Before Taxes will be released April 13th, 2010 via Mello Music Group.

yU is available for in-person and phone interviews. Web editors contact Dan for interview requests. Print editors contact Michelle.

Streams:

"Native":
http://media.audibletreats.com/yU-Native.mp3

"On Ya Head":
http://media.audibletreats.com/yU-On_Ya_Head-Bonus.mp3

Bio, pictures, and streams available here:
http://www.audibletreats.com/download/yu
http://www.audibletreats.com/download/diamond_district

Twitter:
http://twitter.com/yuthe78er

MySpace:
http://www.myspace.com/yuremainz

Group Site:
http://diamonddistrictdmv.com

Label site:
http://www.myspace.com/mellomusicgroup

Audible Treats, Ltd.
98 4th Street, Suite 317 | Brooklyn, New York 11231 | 718-768-7275
www.audibletreats.com
© Copyright 2010
All Rights Reserved