MP3: Necro - "DIE!"

05.06.2010
Nearing May 18th Release Date, Necro Lets Loose Title Track From New Album, DIE!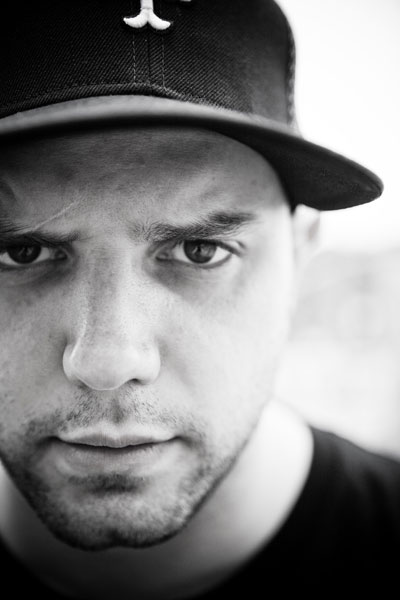 The Song:



As the world waits in fearful anticipation for the May 18th release of his forthcoming album, DIE!, Necro is now letting loose of the title track from the dungeons of rap. The artist admits crafting the song was a struggle behind the scenes as he battled severe laryngitis in the wake of a grueling tour schedule, and what he describes as "kicking brutal verses day after day." Possibly these hardships helped cement another underground classic from hip-hop's own Prince of Darkness. The track doesn't stray far from Necro's lyrical reign of terror, another morsel in an impressive catalog of gritty New York rap the artist compares to a "gourmet dish." Self-produced as is every track on the album, "DIE!" begins with an ominous monologue about being brought back from the beyond, right before expertly chopped kicks and snares bolster a bouncing funk bass line. A ghostly sampled chorus sails to the forefront urging all Necro's haters to... well... die. "The most enjoyable part is seeing it come to life: the beats, the rhymes... I love it," the reigning producer, who also contriubuted a beat to Raekwon's highly acclaimed Only Built For Cuban Linx II, beams. But don't be fooled by these tiny glimmers of joy. With lines like "The holiest place/ on earth/ an exit wound/ through your head... No matter what/ remain sadistic/ maintain persistence/ Break every chain of resistance," its clear the Psycho+Logical-Records vandal is back stalking the city.

Check out the title track of Necro's DIE! here: http://media.audibletreats.com/Necro-DIE.mp3



The Background:



Necro creates the most extreme brand of hardcore hip-hop available. It's violent, explicit, insane and at times, pornographic. The music is mental (psychological) but also insane (psycho) and intelligent (logical), hence Psycho+Logical-Records. Launching his label in Nov. 1999 with five albums - I Need Drugs, Gory Days, The Pre-Fix For Death, The Sexorcist and Death Rap - it is rap at its most brutal. With DIE!, that is exactly what fans will get and more. Slated for release May 18th via Psycho+Logical-Records / RBC / Fontana, Necro's 6th solo album is the ultimate in his self-made genre of hardcore hip-hop.


Streams:

"DIE!":
http://media.audibletreats.com/Necro-DIE.mp3

"Set It":
http://media.audibletreats.com/Necro-Set_It.mp3

"asBESTos":
http://media.audibletreats.com/Necro-asBESTos.mp3

Bio, pictures, and streams available here:
http://www.audibletreats.com/download/necro

Facebook:
http://www.facebook.com/pages/NECRO-OFFICIAL-PAGE/304661553517

Twitter:
http://twitter.com/necro_is_God

MySpace:
http://www.myspace.com/necro

YouTube:
http://www.youtube.com/user/necrovideo

Official Street Team:
http://www.necroarmy.com/

Official Site:
http://necrohiphop.com/


Audible Treats, Ltd.
98 4th Street, Suite 317 | Brooklyn, New York 11231 | 718-768-7275
www.audibletreats.com
© Copyright 2010
All Rights Reserved