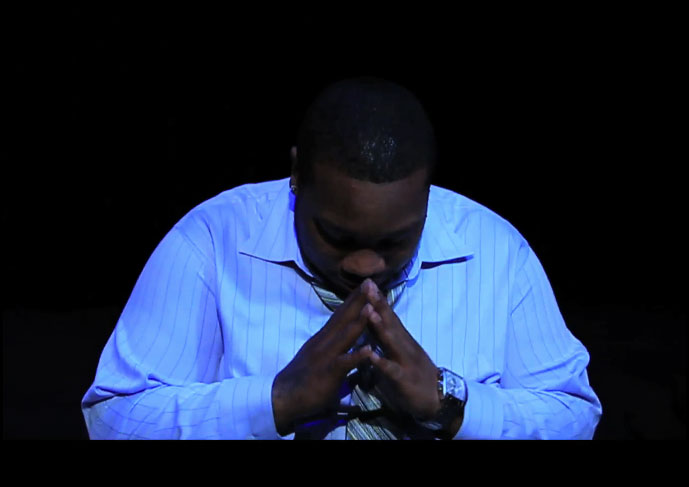 The Video:

Having just recently premiered an edited version of the video for "Curtain Call," the lead single from the album, LeftBack, Little Brother is excited to bring fans the uncensored version of the video. The aptly titled "Curtain Call" signals the opening salvo from what is the celebrated group's last album. "We gonna do this thing one last time," Phonte begins on the track. With the deep fried southern bump that has seasoned Phonte and Big Pooh's music from day one, (courtesy of beatwrecker Khrysis) it's almost easy to miss the bittersweet nature of the track, as the acclaimed duo bid a fond farewell to their fans.

The clip was directed by video maestro Matt Koza (whose resume includes clips for RJD2, Foreign Exchange and others), and captures the kinship of the Hall of Justus family. Koza cites the release as the "final curtain call for the play of the decade." With cameos from the likes of Chaundon, Justus honcho Big Dho and Jozeemo, Koza captures the crew clowning around backstage (which the director notes is the fun-loving essence of the LB/HOJ crew). This imagery is juxtaposed with the crew standing before a packed, elegantly dressed crowd on hand to catch the fictional (but sadly imminent) last appearance of the mighty Little Brother. Surveying the pop-rap landscape it's safe to say that today's hip-hop is rarely crafted as caringly as "Curtain Call", and for a song that signals the end, it feels like a new beginning. Just try not to get misty eyed as the rap giants give each other a loving pound and part ways at the end of the clip.

Little Brother's fourth and final album, LeftBack, is available Tuesday, April 20 via Hall Of Justus.

"Curtain Call" Official Video: http://www.youtube.com/watch?v=DZ3Ijpqco40

Please post buy links for LeftBack, if you can: http://itunes.apple.com/us/album/leftback/id364049174

Little Brother Website: http://iamlittlebrother.ning.com/

For more information on Little Brother please contact Michelle or Dan at Audible Treats.



The Background:



Little Brother, the Durham, North Carolina group formed in part by Phonte and Rapper Big Pooh, released their debut album The Listening on ABB Records in 2003. They are now gearing up for the release of their fourth album, LeftBack, which will be the last of Little Brother's illustrious career, available April 20th via Hall Of Justus. Continuing the tradition they set with the critically acclaimed third release GetBack, Big Pooh and Phonte have enlisted multiple producers for LeftBack, both from within and outside of the Justus League camp. The album features production from the likes of Khyrsis, Denaun Porter, J.Bizness and guest vocals from Torae, Truck North, Jozeemo, Chaundon, Median, and more.