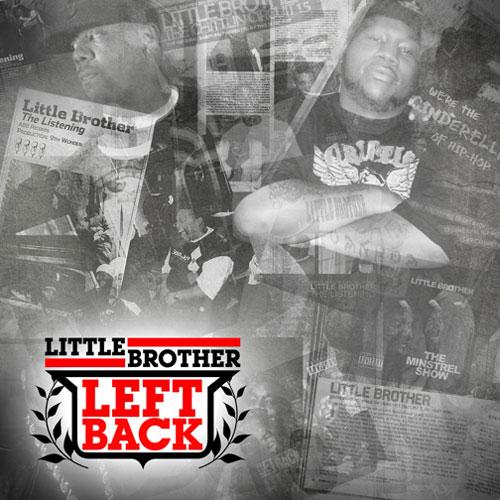 The Video:



To celebrate the release of their final album LeftBack, and with an official video for "Curtain Call" underway, Little Brother is enticing fans with a video preview for the single as a sketch for the album. After "Curtain Call" received such enthusiastic praise, the aptly titled track's video depicts Little Brother's preparation for commencement. Directed by Matt Kozza, the video will feature guest appearances from fellow Justus League rappers Chaundon, Joe Scudda, Jozeemo, Big Dho, and more. Look out for the official "Curtain Call" video coming April 21, 2010 and LeftBack's release April 20, 2010.

Little Brother's fourth and final album, LeftBack, will be available this Tuesday, April 20 via Hall Of Justus.

"Curtain Call" Official Video Trailer: http://www.youtube.com/watch?v=qokbUQPUGTI

Please post pre-order buy links for LeftBack, if you can: http://itunes.apple.com/us/preorder/leftback/id365124657

Little Brother Website: http://iamlittlebrother.ning.com/

For more information on Little Brother please contact Michelle or Dan at Audible Treats.



The Background:



Little Brother, the Durham, North Carolina group formed in part by Phonte and Rapper Big Pooh, released their debut album The Listening on ABB Records in 2003. They are now gearing up for the release of their fourth album, LeftBack, which will be the last of Little Brother's illustrious career, available April 20th via Hall Of Justus. Continuing the tradition they set with the critically acclaimed third release GetBack, Big Pooh and Phonte have enlisted multiple producers for LeftBack, both from within and outside of the Justus League camp. The album features production from the likes of Khyrsis, Denaun Porter, J.Bizness and guest vocals from Torae, Truck North, Jozeemo, Chaundon, Median, and more.