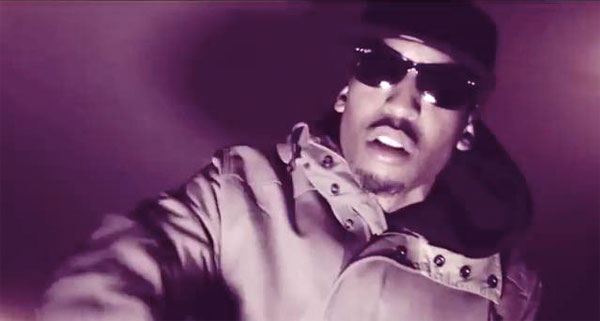 The Video:



Last week, Phesto Dee, along with fellow Hiero Imperium artists Souls Of Mischief, Casual, and Pep Love, announced their Hiero Imperium Summer Tour 2012. On the tour, which kicks off later this summer, the Hiero crew will perform a mix of classics and new material, of which there is plenty of both, with new albums in 2012 from Tajai, Opio Pep Love, and Casual, in addition to Phesto Dee, who released his long-awaited debut album, Background Check, earlier this year. One of the new cuts from Phesto that fans can surely look forward to catching live is "ChampSwagger," and now, Phesto is excited to release a new visual for the single.

"ChampSwagger," produced by Kev Choice, is one of the standout tracks from Background Check, and fits in well with the grain of the overall album. "When people listen to my album," Phesto has remarked, "I don't think they'll hear any esoteric musicality; I just think it's hip-hop to the core." The video for "ChampSwagger," directed by Casual for his burgeoning video production company Wetfoot Filmworks, conveys just that vibe, a largely solo clip, save the cameos from his Hiero crew, that puts the emphasis on Phesto's fast-flowing lyrics.

Watch the video for "ChampSwagger" here: http://www.youtube.com/watch?v=KFVuje7ZYpM

For few select dates on the Hiero Imperium Summer Tour, a special VIP ticket option is available which will include a VIP Meet and Greet, a tour T-Shirt, CD and Poster, and a Sticker Pack. Check back later for those specific dates to be revealed

Hiero Summer Tour 2012 Dates:
7/19 - House Of Blues (San Diego, CA): http://tinyurl.com/7emgntv
7/20 – Fulton 55 (Fresno, CA): http://tinyurl.com/8xfx4zy
7/21 – Harlows (Sacramento, CA): http://tinyurl.com/7rqehul
8/2 – The Alley (Reno, NV): http://tinyurl.com/88npjut
8/3 – El Rey (Chico, CA): http://tinyurl.com/7tqaafd
8/4 – Art And Soul Festival (Oakland, CA): http://www.artandsouloakland.com/
8/7 – Humbrews (Arcata, CA): http://tinyurl.com/74a7j4r
8/8 – WOW Hall (Eugene, OR): http://tinyurl.com/7a7kvzh
8/9 – Wild Buffalo (Bellingham, WA): http://tinyurl.com/7puapkp
8/10 – A Club (Spokane, WA): http://tinyurl.com/6uhw3xm
8/11 – Top Hat (Missoula, MT): http://www.eventbrite.com/event/3656713328/eorg
8/12 – The Reef (Boise, ID): http://www.eventbrite.com/event/3657064378/eorg
8/15 – Park City Live (Park City, UT): http://www.eventbrite.com/event/3741254192/eorg
8/16 – Cervantes (Denver, CO): http://www.eventbrite.com/event/3751410570/eorg
8/17 – Find Your Way Festival (State Bridge, CO): http://statebridge.com/
8/18 – Country Saloon (Las Vegas, NV): http://www.eventbrite.com/event/3714680710/eorg




Please contact Michelle or Dan if interested in talking with any Hiero Imperium artists.



About Hiero Imperium Records:




Founded in 1997 in Oakland, CA, Hiero Imperium Records is Del The Funky Homosapien, Casual, Pep Love, Domino, and the Souls of Mischief, made up of A-Plus, Opio, Phesto and Tajai. Coming off waves of success from earlier releases like Souls' '93 Til Infinity, the Hiero crew had already established themselves as a name in mainstream and underground hip-hop, and soon released their first collective project Third Eye Vision. Since then the Hiero team has been thriving in the hip-hop world, releasing a number of projects within the label as well as branching out for collaborations with the likes of Jurassic 5, George Clinton, Dilated Peoples, Q-Tip, Xzibit and Gorillaz.