Video: Full |REBEL| Jacket - "Purple Lights" Ft. B.J. The Chicago Kid

08.07.2012
Olympic-Inspired Visual Latest Visual Details Hard Work, Perseverance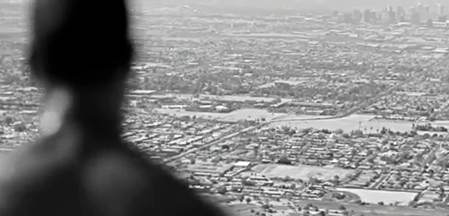 The Video:



On September 3rd, Phoenix, Arizona – by way of Dallas, Texas, and Anchorage, Alaska – duo Full |REBEL| Jacket, will release their forthcoming EP, the REBEL EP. Already, rappers G and Q have released the video for lead single "Stay Bullet," a song that features legendary Dungeon Family member Big Rube, and just the other week, Full |REBEL| Jacket unveiled the EP's second single, "Purple Lights," which features recent Motown-signee B.J. The Chicago Kid. Today, Full |REBEL| Jacket is releasing the video for "Purple Lights."

"Purple Lights," says Full |REBEL| Jacket, is a song that serves as a testament to motivation and perseverance, of always striving for more. The video for "Purple Lights," like "Stray Bullet," is self-directed – Full |REBEL| Jacket also wrote the treatment – and also like "Stray Bullet," the video doesn't actually feature any of the artists from the song. Instead, the video, inspired by the current summer Olympics, tells the story of the track, following a determined athlete as he pushes through a tiring, strenuous workout. "Most videos today only show the glory associated with achievement," says Q. "We wanted to show the hard work that goes into becoming great."

Watch the video for "Purple Lights" here: http://www.youtube.com/watch?v=Lm5MfWxacMo

OkayPlayer premiered the video, and more info can be found here: http://www.okayplayer.com/news/full-rebel-jacket-purple-lights-feat-b-j-the-chicago-kid-video.html

Download "Purple Lights" here: http://media.audibletreats.com/Full_Rebel_Jacket-Purple_Lights_Ft_BJ_The_Chicago_Kid.mp3




Please contact Michelle or Dan if interested in talking with Full |REBEL| Jacket.



The Background:



Like Big Boi and André 3000, Pimp C and Bun B, Full |REBEL| Jacket is proof that when it comes to hip-hop, opposites attract. Formed in 2009 after a parking lot freestyle revealed that the two differing-skilled rappers had a chemistry, the duo of G, a Dallas, Texas native and rhyme partner Q, an Alaskan transplant, released their first two mixtapes under the name American Negro before reconfiguring themselves as Full |REBEL| Jacket during the making of their 2010 Loose Leaf series, a weekly installment of recorded freestyles the two compiled into a release. Packed with a moniker that fit the duo's mysterious aesthetic and inventive voice, Full |REBEL| Jacket began work on this year's the REBEL EP, the first project to find G and Q contributing their own beats and instrumentation to each track, and the result is Full |REBEL| Jacket's most concise and powerful project yet. The free EP, which includes features from Big Rube, BJ The Chicago Kid, Nikkiya, Chalie Boy, and more, will be released September 3rd.


Streams:

"Purple Lights" Ft. B.J. The Chicago Kid
http://www.djbooth.net/index/tracks/review/full-rebel-jacket-purple-lights/
http://www.youtube.com/watch?v=Lm5MfWxacMo

"Stray Bullet" Ft. Big Rube
http://http://www.youtube.com/watch?v=BGqA8eWqxl8/

Bio, pictures, and streams available here:
http://www.audibletreats.com/download/full-rebel-jacket/

Twitter:
https://twitter.com/#!/fullrebeljacket

YouTube:
http://www.youtube.com/fullrebeljacket


Audible Treats, Ltd.
98 4th Street, Suite 317 | Brooklyn, New York 11231 | 718-768-7275
www.audibletreats.com
© Copyright 2012
All Rights Reserved