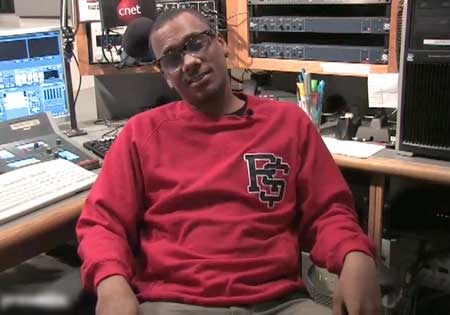 Critical Praise for Tanya Morgan:

"This Brooklyn-Cincinnati hip-hop trio summoned old-school cheer, goofy skits and indelible hooks for a left-field masterpiece." - Rated #1 Album across all genres for 2009 by Steve Smith, Time Out New York's Music Editor

Brooklynati featured in dozens of Best Of 2009 lists including AllMusic.com, The Village Voice, eMusic.com, Amazon.com, Onion AV Club, Time Out New York, PopMatters.com, LAMusicBlog.com, TheSmokingSection, CokeMachineGlow.com, TheUrbanDaily.com, and more.

The Video:

Continuing the push for his upcoming solo debut Don Cusack In High Fidelity, Donwill of Tanya Morgan recently sat down with popular internet radio site Last.fm to talk about his upcoming album, his group efforts with Tanya Morgan, the importance of properly utilizing social media networks as an artist, and more. Opening the interview, Donwill offers insight on the relationship that has developed between Von Pea, Ilyas, and himself over the years. Having been together since 2006, Donwill explains the camaraderie and support system the three have built, even with friendly competition, saying, "Now that we have this total creative autonomy and space, we want to make sure to be pretty sensitive of the fact that we need each other at this point." Back to his own music, Donwill wants people to understand the title, Don Cusack In High Fidelity, is more than just a title, it points to the theme ingrained throughout the entire album and the cult-classic film High Fidelity from which the album pulls inspiration. While some video content from the album in the future may stray slightly thematically in comparison to Don's already released video for "Laura's Song," he plans to keep the High Fidelity theme incorporated in all of the album's visual elements, as he prepares to release new videos in the near future. While Donwill covers his own career and upcoming projects throughout the interview, Donwill closes the interview offering advice for fellow artists as they engage fans and friends through social media. As an active member himself on social networks including Twitter and Facebook, closing the interview, Donwill speaks on the importance not only in being active on social networks, but how to best utilize social networks to reach and interact with friends and followers online.

Donwill's debut solo album Don Cusack In High Fidelity drops March 23, 2010, via Interdependent Media.

Last.fm Interview: http://www.youtube.com/watch?v=CJBk_oLCtBg

Please post buy links:
"Laura's Song" Max-single buy link: http://itunes.apple.com/us/album/lauras-song-maxi-single/id3157597101

Be sure to check out Tanya Morgan live in a city near you soon, as they embark on the 12-date High Fidelity Tour with supporting act Kooley High: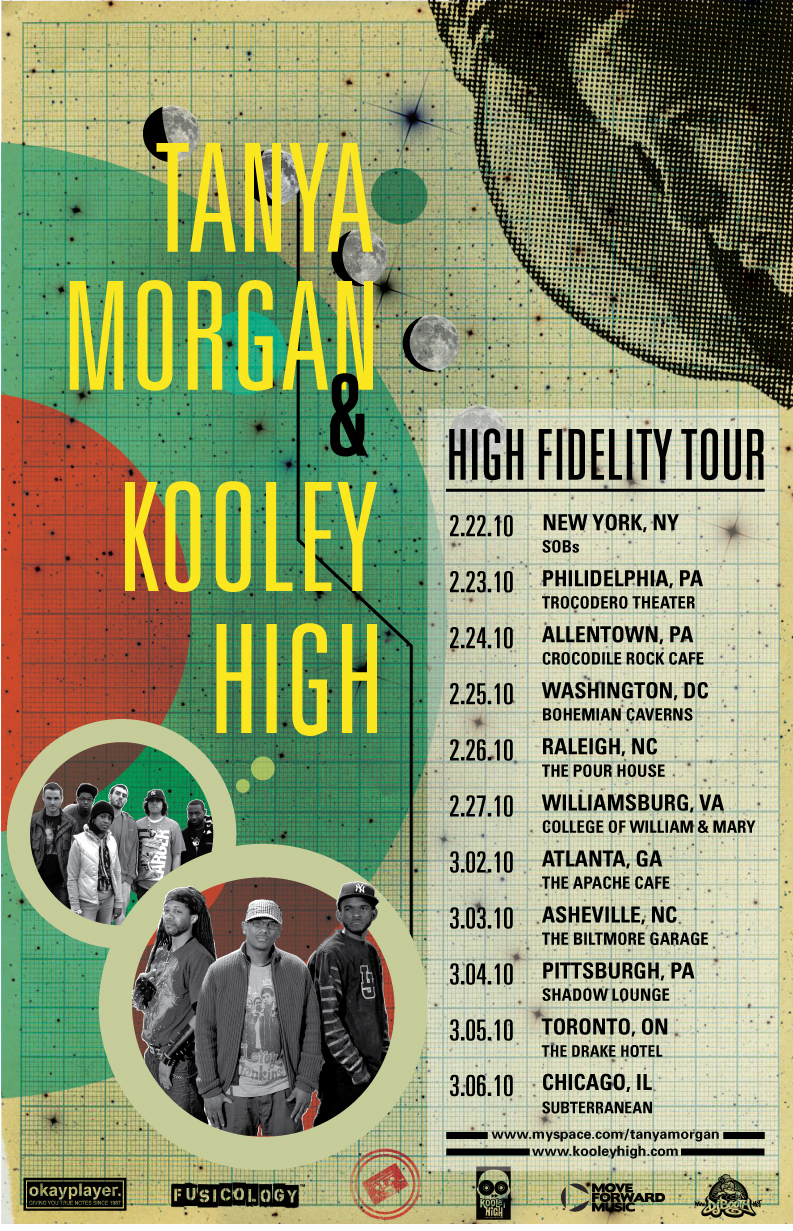 2.25 - Washington, DC - Bohemian Caverns
2.26 - Raleigh, NC - The Pour House
2.27 - Williamsburg, VA - College of William & Mary
3.02 - Atlanta, GA - The Apache Cafe
3.03 - Asheville, NC - Emerald Lounge
3.04 - Pittsburgh, PA - Shadow Lounge
3.05 - Toronto, ON - The Drake Hotel
3.06 - Chicago, IL - Subterranean (w/ Blu & Exile)



The Background:

Donwill is one-third of hip-hop group Tanya Morgan, formed in 2003, who recently released their third full-length album Brooklynati in 2009. With the high praise from Rolling Stone and Time Out New York that Brooklynati garnered,Donwill is now ready to release his own album, Don Cusack in High Fidelity on March 23rd, 2010. The maxi-single of "Laura's Song," complete with the album version, radio edit, instrumental and a couple of remixes is now available for purchase on iTunes. The album will be released by Bay Area label Interdependent Media.


About Interdependent Media:

Founded in 2006 in the Bay Area by Evan Phillips, Interdependent Media has built unique strengths in the development, production, and marketing of recorded music via new methods of marketing and promotion. Armed with a comprehensive understanding of both traditional and emerging methods of marketing, iM has successfully created multi-faceted methods of raising awareness and interest in their projects. Industry veterans Ian "ID" Davis and Dominic Del Bene head operations at iM and are credited with discovering and/or developing artists such as 9th Wonder, Little Brother, Tanya Morgan, Blackalicious, Del the Funky Homosapien, the Hieroglyphics and more. In 2010, iM will be releasing multi-media projects from artists Donwill, TRUTHLiVE, Canibus, Von Pea, A-Plus, and more. For more information, please visit http://www.imculture.com


Donwill is available for in-person and phone interviews. Web editors contact Dan for interview requests. Print editors contact Michelle.