MP3: Darryl Moore - "She's My Everything" + Album Release

05.04.2010
Darryl Moore Leaks Latest Single, "She's My Everything" With Solo Debut Album Release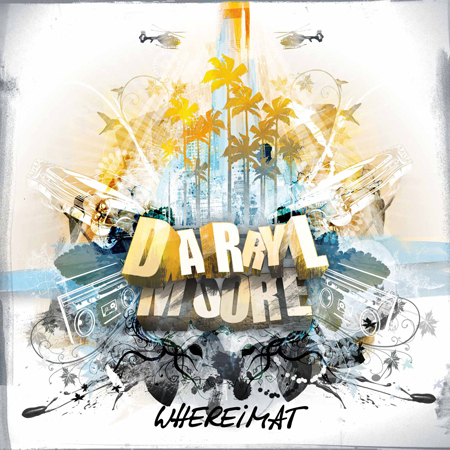 The Song:



Newcomer R&B soul singer Darryl Moore is proud to release his newest single, "She's My Everything," in conjunction with the release of his album, Where I'm At, available everywhere today. As one of the first releases off Georgia Anne Muldrow and Declaime's new label, SomeOthaShip Connect, Moore's album shares a release date with Declaime's FONK to celebrate the label's debut onto the music scene. The soulful crooner displays his amazing talent with this love ballad while complimented by a classic blues electric bass, swelling orchestra, and strict drumbeat. Moore's unique and expressive sound fully commit him to his message, "Soothe my pain when I'm feeling bad / Wipes my tears when I'm down and sad / Give me comfort in a time of need."

Darryl Moore's Where I'm At is available today via SomeOthaShip Connect label.

Please post buy links: http://itunes.apple.com/us/album/where-im-at/id360323500

Listen to "She's My Everything" here: http://media.audibletreats.com/Darryl_Moore-Shes_My_Everything.mp3

Please post buy links for Darryl Moore's "Dream Girl" single if you can: http://itunes.apple.com/us/album/dream-girl-single/id334573692



The Background:



Darryl Moore's years of hard work has not escaped the attention of the industry. His acclaimed contribution to Gorilla Zoe's hit "Life of a Hustla" ensured Mr. Moore's name would be whispered among those in the know. These nods of approval would reach as high an academia as Darryl has the distinction of contributing his vocals to "Soul Sista" a collaboration with Cornell West on his "Never Forget a Journey of Street Revelations" album. The record featured the likes of Andre 3000, Jill Scott and Gerald Levert, an impressive feat that seems to predict more greatness ahead from this talented artist.


Streams:

"She's My Everything ":
http://media.audibletreats.com/Darryl_Moore-Shes_My_Everything.mp3

"Jamie ":
http://media.audibletreats.com/Darryl_Moore-Jamie.mp3

"Dream Girl ":
http://media.audibletreats.com/Darryl_Moore-Dream_Girl.mp3

Bio, pictures, and streams available here:
http://www.audibletreats.com/download/darryl_moore

MySpace:
http://www.myspace.com/darrylmooremusic1

Label:
http://www.youtube.com/user/someothashipCONNECT
http://Twitter.com/SomeOthaShip


Audible Treats, Ltd.
98 4th Street, Suite 317 | Brooklyn, New York 11231 | 718-768-7275
www.audibletreats.com
© Copyright 2010
All Rights Reserved