Darryl Moore Readies Release Of New Album, Where I'm At

04.14.2010
Acclaimed Crooner Releases Solo Debut Scheduled For May 4th Release On G&D's SomeOthaShip Connect label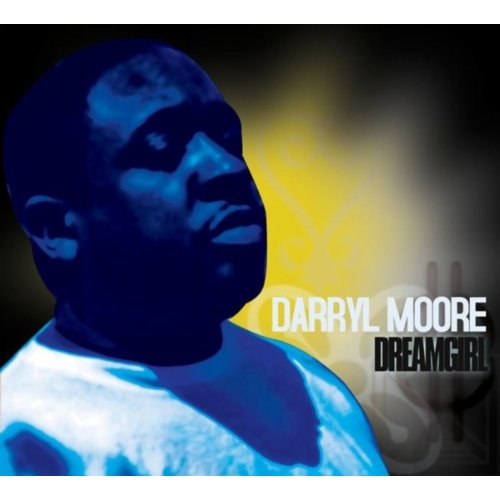 (April 14, 2010 - Brooklyn, NY) Soul crooner Darryl Moore is excited to announce the release of his debut album, Where I'm At. Following collaborative work with the likes of Gorilla Zoe, Cornell West, and Bobby Brown, Darryl's May 4th release will serve as one of two initial releases for Georgia Anne Muldrow and Declaime's brand new label, SomeOthaShip Connect.

Darryl Moore will release an album that harkens back to the heyday of R&B, back when the genre was affectionately and rightfully called Soul music. While Moore was lending his talents to a host of notable artists, Where I'm At was simmering slowly in the background. "It took five years to complete this album", Moore notes, and it was time wisely spent. Taking his inspiration from soul legends like Stevie Wonder, Moore's introspective songwriting, bolstered by a singing style perfected in Sacramento choirs, pushes the bar for a soul-starved audience overfed on materialistic, made-for- radio R&B. "He's an amazing poet", says label co-owner and collaborator Georgia Anne Muldrow.

"Dream Girl", the album's lead single is reminiscent of the great soul songs of the 1970s with smoky organs and horns caressing Moore's well-seasoned voice. The track "Pankakin" leaked to radio a short while ago and has since become a bonafide hit on Sacramento's top R&B station, 102.5 KSFM. "She's My Everything" is a sensual, heartfelt tune celebrating the innocence and purity of true love that characterizes many classic soul ballads. This is an album steeped in the ideals of love, devotion and faith that helped define the genre in its golden age. "Long Gone", an emotional journey explores love lost with the same intensity Moore delivers to those tunes about more enduring romances. With little more than the urgency in his voice you can tell this is a man who knows what he's talking about. "The lyrics are real. They are about people I've known, people I grew up with," explains Moore. "It's the soul, it's what I have within."

A childhood friend of Declaime (aka Dudley Perkins), signing Moore was a no-brainer when the soul/hip-hop impresario was courting talent for the newly formed SomeOthaShip label. Declaime, himself known for his soul and gospel influenced music has done his fledgling label (and the world) a great service by delivering this amazing set to the public. Critics and fans alike will have a lot to talk about on May 4th when this set graces the airwaves and iPods of eager listeners. The title track "Where I'm At" soars to the emotional depths and heights soul fans have craved for years, and in short time listeners will all want to be exactly where Mr. Moore is.

"Dream Girl ": http://media.audibletreats.com/Darryl_Moore-Dream_Girl.mp3



The Background:



Darryl Moore's years of hard work has not escaped the attention of the industry. His acclaimed contribution to Gorilla Zoe's hit "Life of a Hustla" ensured Mr. Moore's name would be whispered among those in the know. These nods of approval would reach as high an academia as Darryl has the distinction of contributing his vocals to "Soul Sista" a collaboration with Cornell West on his "Never Forget a Journey of Street Revelations" album. The record featured the likes of Andre 3000, Jill Scott and Gerald Levert, an impressive feat that seems to predict more greatness ahead from this talented artist.


Streams:

"Dream Girl ":
http://media.audibletreats.com/Darryl_Moore-Dream_Girl.mp3

Bio, pictures, and streams available here:
http://www.audibletreats.com/download/darryl_moore

MySpace:
http://www.myspace.com/darrylmooremusic1

Label:
http://www.youtube.com/user/someothashipCONNECT
http://Twitter.com/SomeOthaShip


Audible Treats, Ltd.
98 4th Street, Suite 317 | Brooklyn, New York 11231 | 718-768-7275
www.audibletreats.com
© Copyright 2010
All Rights Reserved