MP3: Brown Shoe - "Pauper"

11.16.2011
NYLON Premieres Latest Brown Shoe Single; San Diego & Los Angeles Dates Later This Month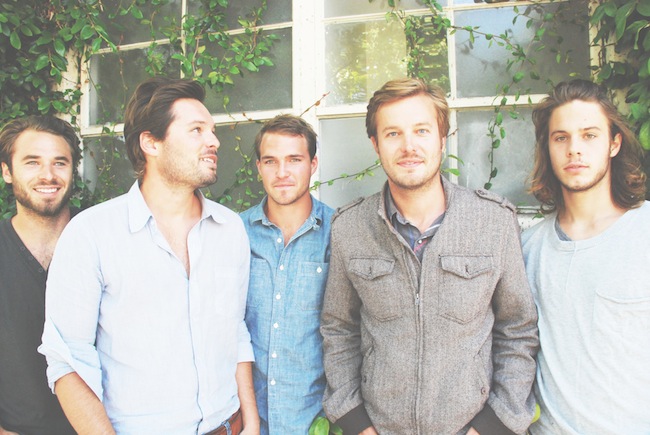 Critical Praise for Brown Shoe:

"Take Band of Horses, sprinkle a little bit of Fleet Foxes, mash it all together in indie music goodness and you have yourself Brown Shoe." - EARMILK

"Brown Shoe creates intricate, huge, pop songs, glacially moving things with arena-rock heft behind them." - Pop Matters

"Expressing heartache and loss through grand, daring musical compositions, "Diving Bell" is a song that's easy to play over and over again." - Magnet Magazine



The Song:



Since the release of their fourth full-length album, The Gift Horse (Oct. 18), Brown Shoe has seen coverage in reputable outlets such as Consequence of Sound, My Old Kentucky Blog, and AOL Music, and for good reason. Questionably considered to be their breakout album, The Gift Horse is filled with a plethora of emotions, which "Pauper" - one of the later tracks on the album - best exemplifies.

Straight from the get-go, guitars chug along with stampeding drums, creating a dense sound that showcases the guys at their finest. Detailing the sort of heart-on-a-sleeve desperation that Brown Shoe's songwriting has become best known for, "Pauper" reinforces the idea that this band has grand visions in sight both sonically and lyrically.

Download "Pauper" for free here: http://media.audibletreats.com/Brown_Shoe-Pauper.mp3

Brown Shoe Tour Dates:
November 29 - San Diego, CA - The Tin Can Ale House
November 30 - Los Angeles, CA - The Mint

Please post buy links (name-your-own-price via Bandcamp): http://brownshoe1.bandcamp.com




Please contact Chris or Gavin if interested in talking with Brown Shoe.



The Background:



Brown Shoe is made up of four brothers-Aaron, Bryson, Ryan and Landon Baggaley-and Chandler Clemons who might as well be a brother. Their previous three albums received broad radio play, charted on CMJ, and garnered numerous TV placements. In recent years Brown Shoe has crisscrossed North America a number of times, playing festivals, clubs, and colleges, winning over a diverse fan base across the country. After touring in support of Jackalope, Brown Shoe decided it was time to get back in the studio and begin recording the manically expansive and treacherous tale, The Gift Horse, which is available now.


Streams:

"Pauper":
http://media.audibletreats.com/Brown_Shoe-Pauper.mp3

"Late Nights":
http://vimeo.com/30876660
http://media.audibletreats.com/Brown_Shoe-Late_Nights.mp3

"Diving Bell":
http://media.audibletreats.com/Brown_Shoe-Diving_Bell.mp3

"Colt Rider":
http://media.audibletreats.com/Brown_Shoe-Colt_Rider.mp3

Bio, pictures, and streams available here:
http://www.audibletreats.com/download/brown_shoe/

Facebook:
http://www.facebook.com/BrownShoeMusic

Twitter:
http://twitter.com/brownshoemusic

Myspace:
http://www.myspace.com/brownshoe

Official Site:
http://brownshoemusic.com/


Audible Treats, Ltd.
98 4th Street, Suite 317 | Brooklyn, New York 11231 | 718-768-7275
www.audibletreats.com
© Copyright 2011
All Rights Reserved